Here is a picture of this dishcloth that is halfway done.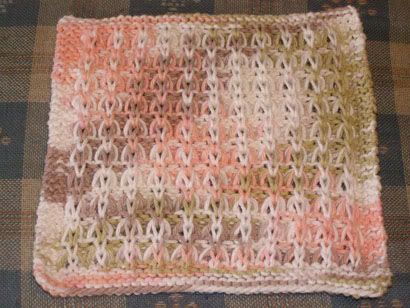 Here is a picture of the completed dishcloth. This color is called Tumbleweed.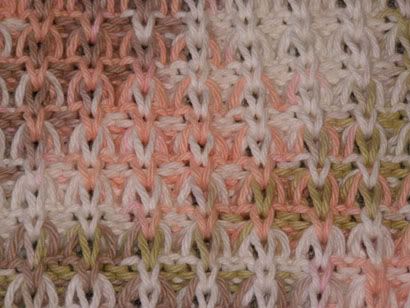 Here is a closeup picture of the pattern.
This pretty dishcloth took me about two hours to do. This dishcloth pattern is a little unusual because on each sixth row of each repeat of the pattern say to drop the third stich of the repeat of the pattern across the row and unravel it four rows down, and then insert into the 5th stitch down, and also catch the 4 losses strands, and now knit that stitch, which drawing the newly made stitch up catching the strands behinds it. I bought this pattern from Harvest Moon Upper Room.
Here is the link to this dishcloth on my website to order:
Knitted Dishcloths page 14
.