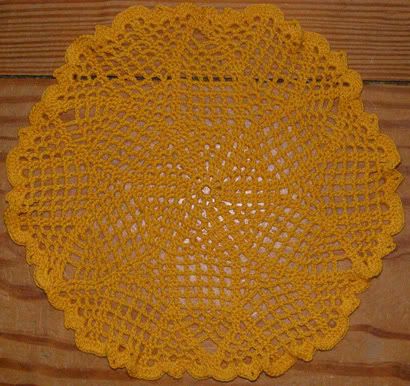 Here is a picture of Kaleidscope Doily. This doily took me about one day to this doily.
This doily has some net stitch with filet crochet to make this design.
Here is the link to this doily on my website:
Crocheted Doilies page 6
The pattern for this doily came from this online site called
JPF Crochet Club
. She has a lot of crochet patterns.