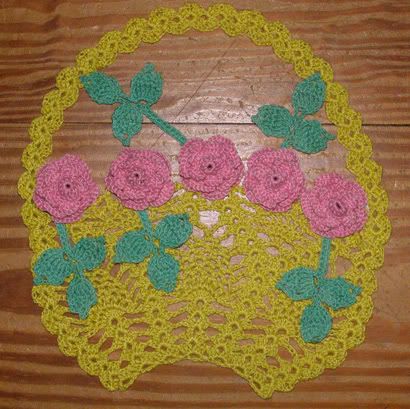 This picture is the finished creation of this doily with Rose Pink roses and Light Green leaves on it.
The roses and leaves were glued on with fabric glue.
This handmade doily took me about two days to do this doily.
Here is the link to this doily on my website:
Crocheted Doilies page 6
This pattern for this doily came from a book that is called Vintage Floral Doilies by
Elizabeth Ann White
. I will be working on another May Basket Doily with some
different
colors.